You're responsible for building a sales pipeline and growing revenue.
We have the marketing
solutions to get you there.
Are you an expert in Digital, Creative, Events, or Marketing?
Experts who help seamlessly produce your event, from strategy to analytics.
Flexible solutions and proven experts to help you build, scale, or enhance your team quickly and easily.
Build with an Embedded Team
Complex, labor-intensive projects or onboarding an entire practice with a cohesive team of experts is easy. We offer solutions for digital, creative, event, and marketing workloads.
Scale with Project and Program Management
No headcount? No problem. Secure expert talent for the term of your project or program needs.
The expert in talent solutions for today's demands.
Experts in digital marketing get your messages to the right audience in the right places at the right time. >
An array of creative experts who collaborate with you to bring your business' vision and strategy to life. >
Committed to service excellence

Sr. Event Marketing Manager
"Can't say enough good things about the Crawford team. I've worked with many of them for 10+ years now, and the people are outstanding. We rely on them, and consider them an integral part of the team."
Director of Digital Marketing
"Fast responses, good candidate recommendations."
Vice President, GTM Technology
& Marketing Operations
"Years of experience in working with this stellar organization."
Campaign Manager, Global Marketing
"The Crawford team delivers high quality work, is collaborative and solution-oriented, and brings with them the knowledge and
commitment that makes them a leader."

Manager, Social & Digital Experience Strategy
(Global Partner Marketing)
"Responsive, provide strong talent, and keep us current with any changes or issues."

Manager, Marketing Production Resources
"Excellent partners, always supportive and quick to find solutions."
Chief Digital & Technology Officer
"Consultants working with us are high quality."
Sr. Field Marketing Manager
"Crawford Group has provided quality candidates and have a seamless process when it comes to sourcing and managing onboarded contractors!"
Manager, Technical Partner Marketing
"Great service. Institutional knowledge. Peace of mind. Detail-oriented service."
We are proud of our many customers and employees who make our success possible. Crawford Group was honored in 2023 when we were named a top ten marketing resource management solution by MarTech Outlook.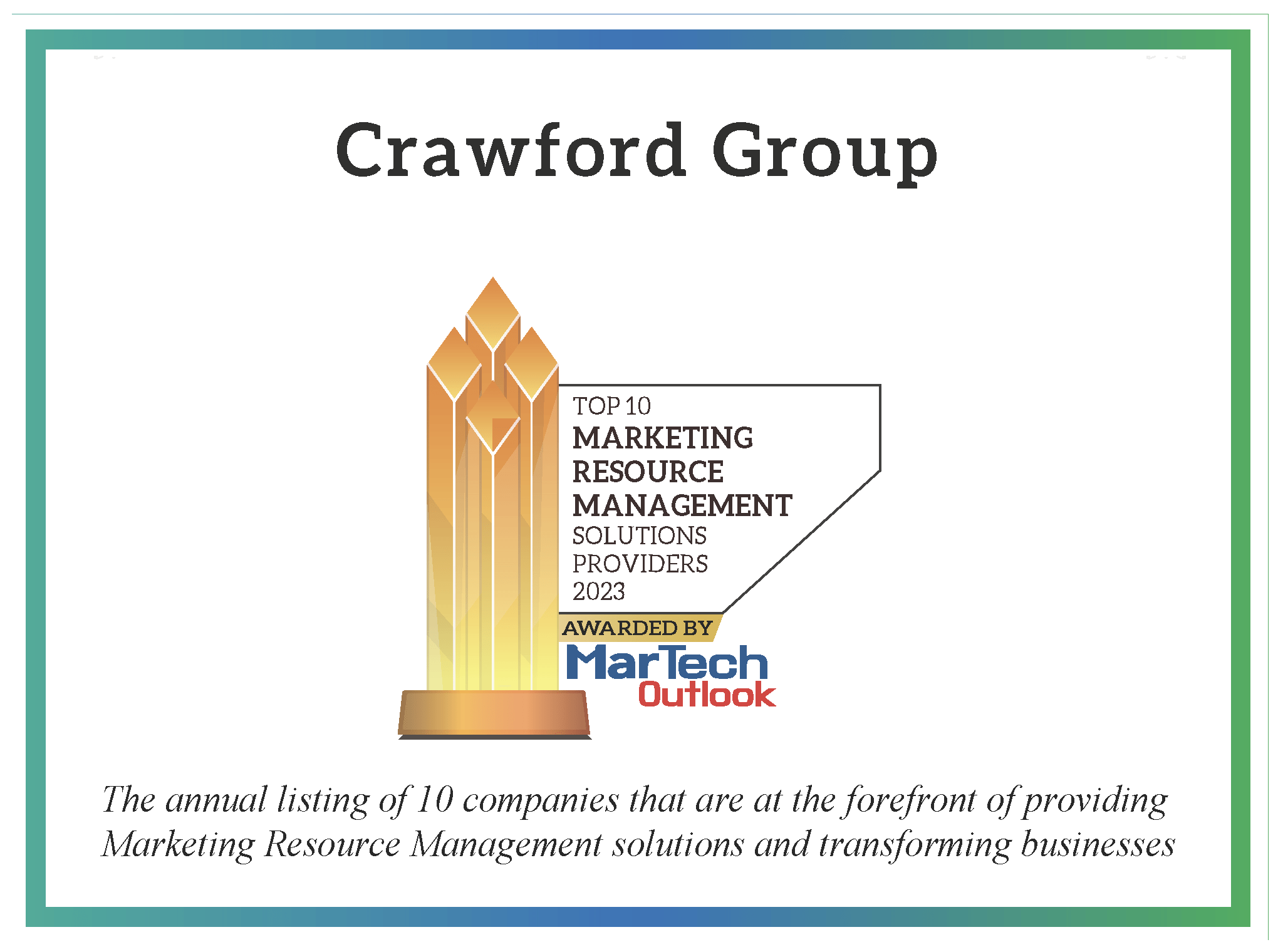 While Crawford Group is not a staffing agency, our professional services are categorized by North American Industry Classification System (NAICS) under the staffing industry. We are proud and honored to be recognized as an industry leader with receipt of Best of Client and Best of Talent awards for 2021, 2022, and 2023 from ClearlyRated.
Proud to work with these companies